Testimonials
Quality parts, extremely fast shipping, good prices and awesome customer service
Eduard Tsiberman
I was pretty nervous ordering from a company I found on Facebook. I was very pleasantly surprised by the outstanding service and quick delivery. I would recommend Black Patch to anyone.
Tiger Robinson
Went above and beyond to help us get what we wanted and needed!!! Got us the best prices he could!!! I will continue to purchase and send people your way!!!
Linda Gail Deel
Bumper fit very well very easy to adjust fitment was great got from Virginia to Idaho in 3 days they called and made sure that it was the correct vehicle very great experience with black patch performance 100% will buy more things from them
Donovan McLaughlin
Picked up a set of tires and the guys here were quick and easy to deal with and very affordable. Will return for more buisness
Dylan Graham
Great communication! Great products! Couldn't ask for a better experience when purchasing truck accessories!
Dustin Shull
I was almost skeptical because of the price, but the bumper came in quickly, is high quality, and bolted in without any issues. Plus it looks really good, especially after a nice mud bath.
Ali Iyoob
Phenomenal Customer service! Knew the exact tire I wanted, and stayed In contact with me until my tires arrived at to my door. 10 outa 10!
Colby Ireland
Rims came in two days, reasonable priced and will work with you.
Great opportunity to do business with them and helps out with what you're looking for.
Definitely recommend.++👍
Got them put on a day later, can't be happier.
Anthony Donaldson
Just bought tires and a programmer for a 2008 JKU. They had them at my door in 2 days.
Bob Smith
Ranch Style Bumpers Starting at $999.99
View All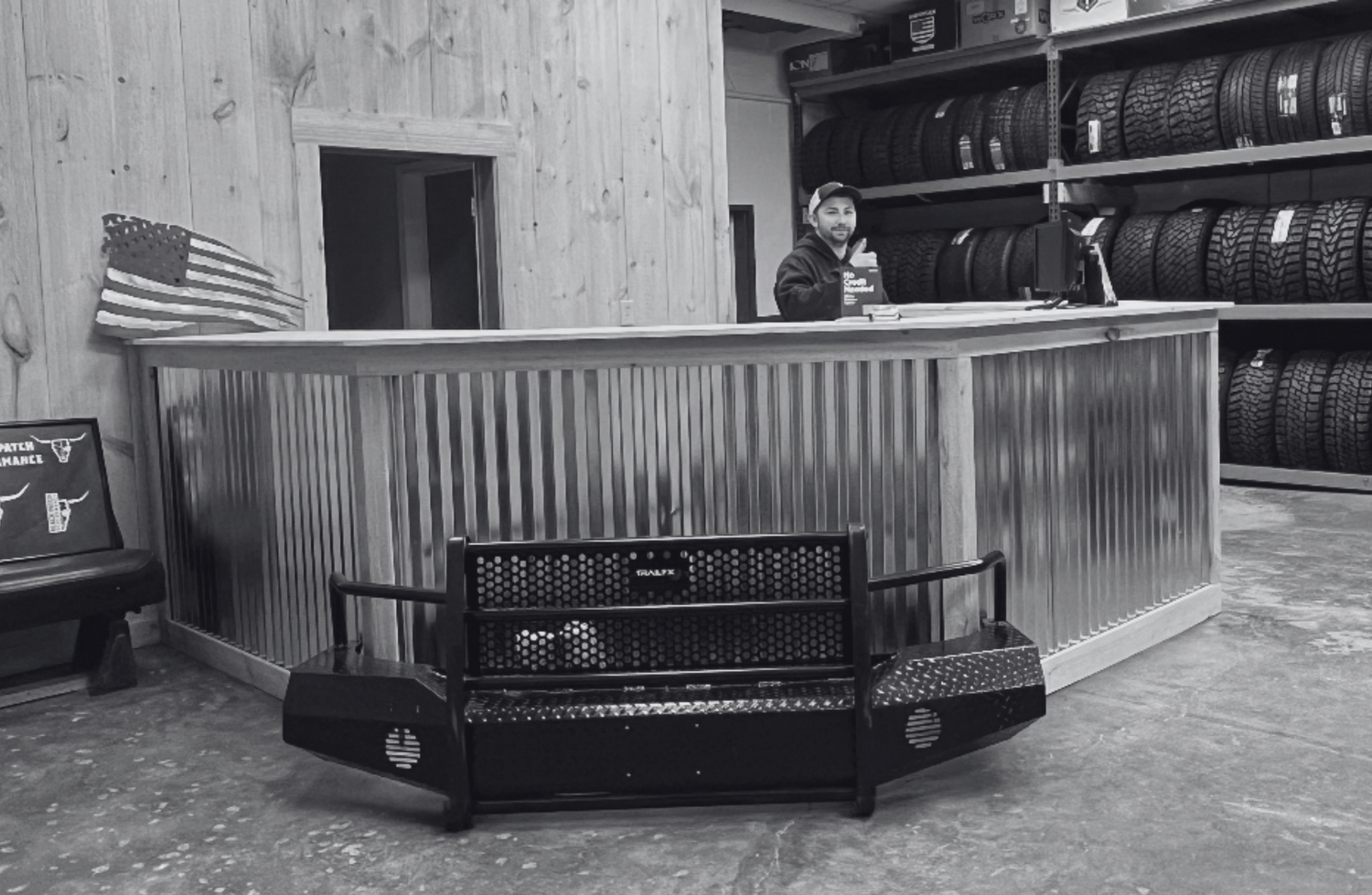 Our Story
Black Patch Performance was founded on the idea of bringing the small business customer service and personalized experience together with the pricing and processing power of some of the biggest companies out there. We are a very small family run business that strives to provide you exceptional pricing, service, and experience.